Building owners, developers, architects, and engineers are increasingly making the carbon footprint of concrete purchase criteria and therefore a new mix design metric. EPDs are the internationally recognized standard for reporting the new carbon metric.
Three critical trends signal the urgency of adopting EPDs now and developing your expertise in low carbon mix design:
1. Carbon reduction is already happening in the US Market.  It's a business imperative to not fall behind on this trend.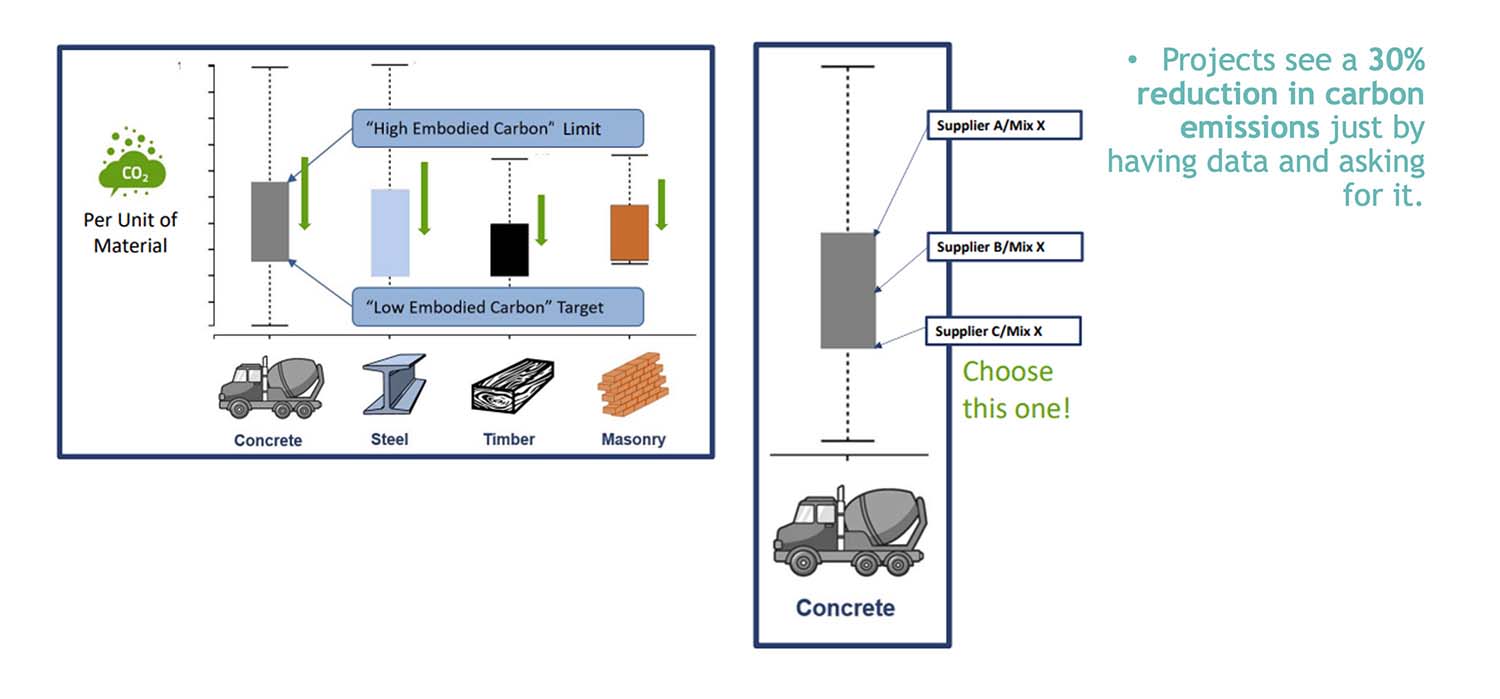 Image Source: Building Transparency
2. Major corporations and government entities are funding Building Transparency's EC3 tool, the industry's leading tool for using EPD data as a purchase metric, and EC3 has over 20,000 users after only 2 years of operation.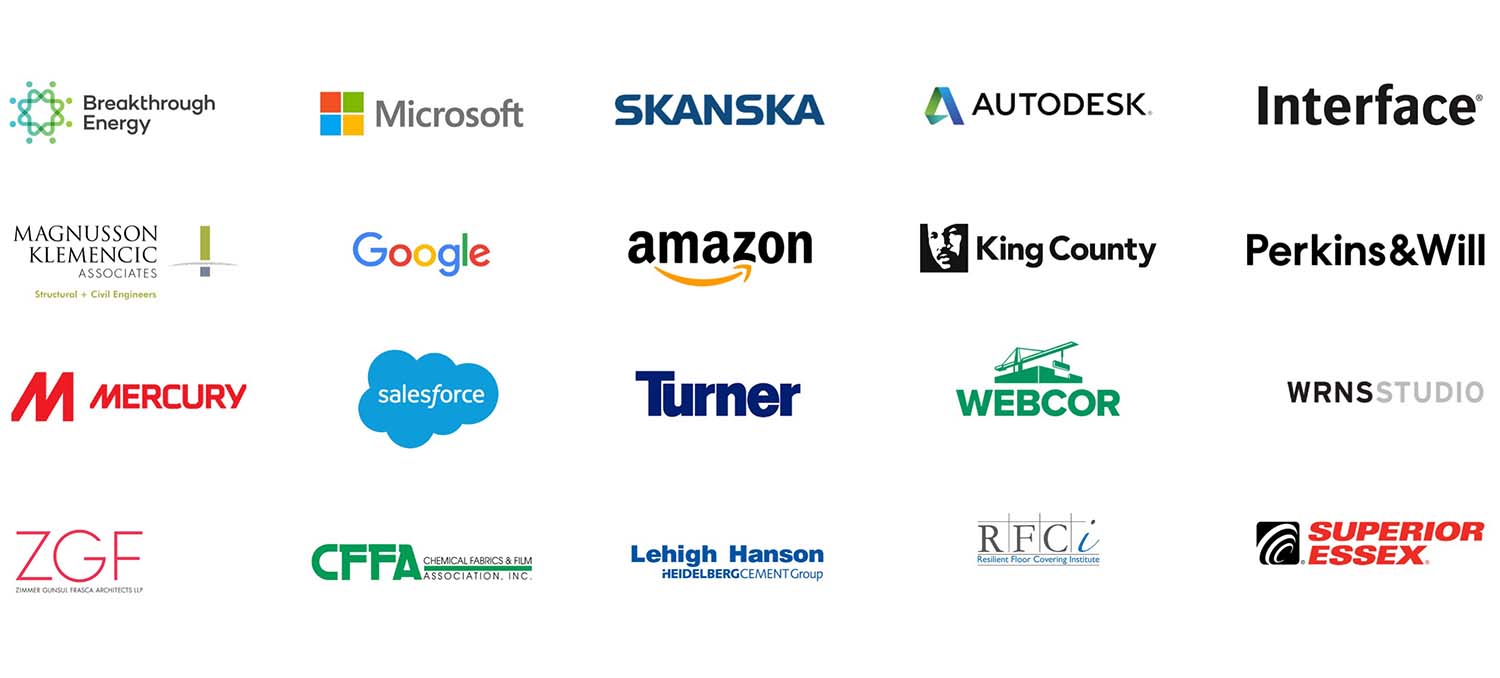 Image Source: Building Transparency
3.The American Institute of Architects committed nationally to the Architecture & Design Materials Pledge which calls architects to "support climate health by preferring products that reduce carbon emissions and ultimately sequester more carbon than emitted".
While the building industry needs to drastically reduce operating emissions, there must also be a coordinated effort to reduce embodied carbon from materials. Construction materials generate over 11% of worldwide greenhouse gas emissions. If we continue with business as usual, more than 50% of the emissions from new construction will come from the CO2 emitted in production of materials, with the majority coming from cement and steel.